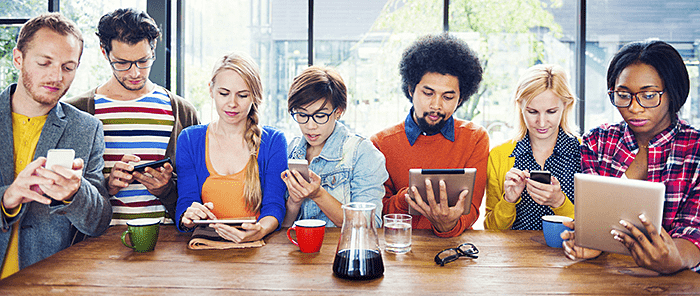 I was inspired this week by an article I read that said, social media shouldn't be left to the millennials. While I one hundred percent agree with that statement it's a battle I've seen since I started managing Brian Tracy's social media presence all the way back in 2008.
Social media for brands didn't really become a thing until Tony Hsieh used Twitter as a customer support avenue. After that, it took off. As social media evolved, I was right there in the trenches creating strategies & implementing new and exciting marketing campaigns through Facebook, Twitter and LinkedIn.
As companies started to come around to the fact that they needed a social media manager or someone to run their social accounts, their desired social media manager didn't exist. Some companies wanted someone with 5-7 years of experience yet, social for brands hand't been popular for more than a handful of years. Other companies were only willing to hire recent grads and wrongly assumed that a certain person of a certain age would just know the right thing to do on social media (and hey, they wanted that cheap labor. Not everyone knows how to quantify the ROI of a Facebook account).
Social media is fickle, turns on a dime and unless you know what you are trying to achieve on your social media channels just throwing a young college grad or "millennial" in to do the work won't yield any returns.
I have now been managing social for small brands, major brands, and even individuals, for just about 8 years. Each type of account has varied goals and different needs. Each audience to be reached is unique and accepts marketing their own way. Don't send a millennial in to manage your social media accounts. Just because someone can use it, doesn't mean they know how to grow a following, engage with your customers or truly connect to the lifeblood of your business.